Welcome to The Misbourne Practice
With patients' needs at the heart of everything we do, our website has been designed to make it easy for you to gain instant access to the information you need. As well as specific practice details such as opening hours, you'll find a wealth of useful pages covering a wide range of health issues along with links to other relevant medical organisations.
Flu Clinics 2023 - 2024
Flu vaccines are scheduled to be provided in September for all patients aged 65 and for patients aged 18 to 64 years of age 'at risk' i.e diagnosed with certain health conditions.
We are running Flu Clinics for the above categories on the 16th and 23rd of September at The hub Church Lane, Gerrards Cross SL9 9RF right next door to our St Peter site.
Appointments will soon be available to book via the patient access. If for any reason, you are unable to access these appointments online, please do ring our reception who will be more than happy to book one for you. Please await the text from us or an update on our website.

We are also contacting the parents of children that are aged 2 and 3 years of age and offering appointments.
Please await a call or letter from us.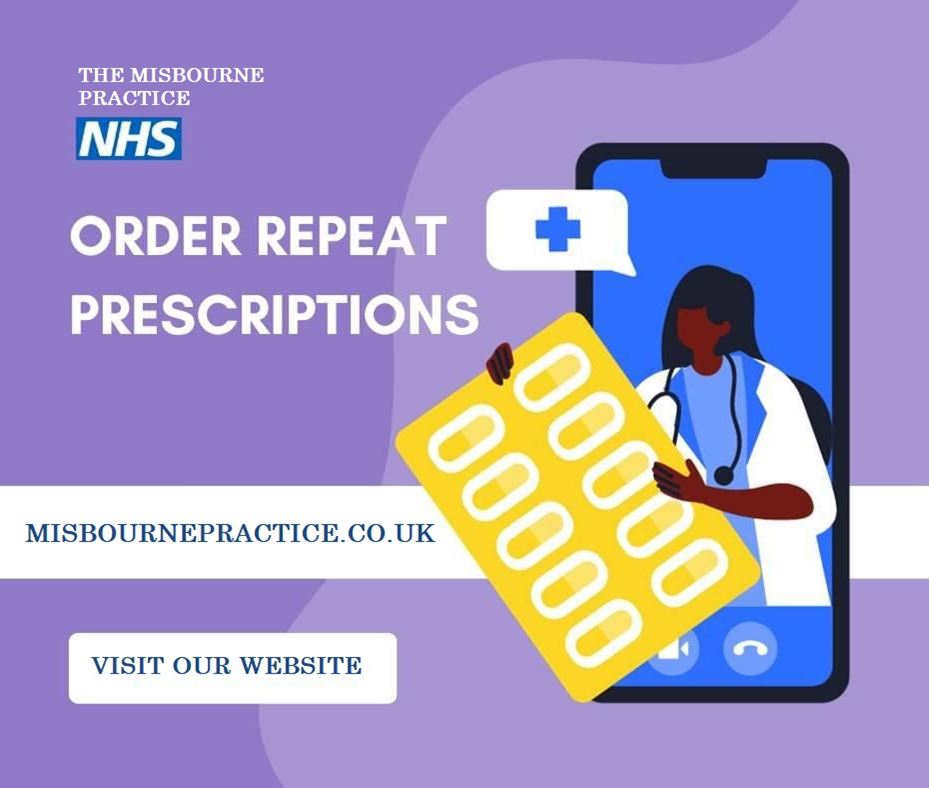 Managing Prescriptions Made Easy with the NHS App!

At The Misbourne Practice, we're all about making your healthcare as convenient as possible. Did you know you can manage your repeat prescriptions right from the NHS App?

Choose Your Pharmacy: Whether you're traveling or moving, you can select where your prescriptions are sent, all from the app.

Order Anytime: Say goodbye to waiting in phone queues or for the surgery to open. You can request your prescription whenever it suits you.
User-Friendly: The app is simple to use. And if you ever need assistance, head to 'Help' in the top right-hand corner of the app or visit https://zurl.co/0ud1.

Ready to simplify your prescription management? Learn more about the NHS App here: https://zurl.co/P5PS

Your health, your way!